6 Bathroom Remodelling Ideas For A Clean & Modern Look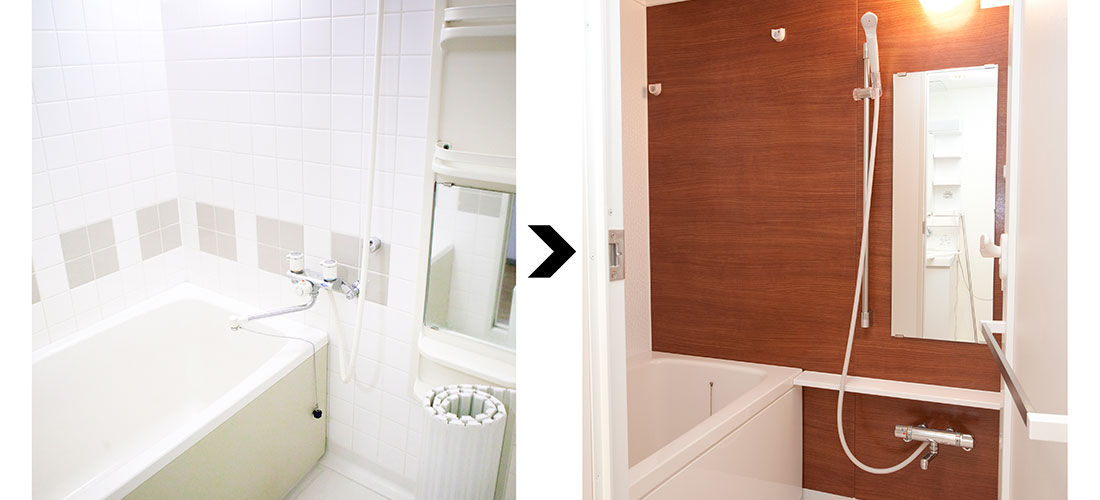 Coming up with bathroom remodeling ideas can be a daunting process. The options are endless, and it is hard for one to select a design that fits their layout and is within their budget. Here are some ideas if you are aiming for a clean and modern look. After all, everyone loves a functional and aesthetically pleasing bathroom.
Make Use of Oversized Mirrors
If you have a small bathroom in your home, an oversized mirror can do wonders. They can make your bathroom shine and it creates the illusion of space by visually extending the bathroom beyond its four walls. There are no boundaries when selecting a mirror for your bathroom. Mirrors come in all sorts of frames and shapes. Give your bathroom a new look with an oversized mirror to maximize this grand effect!
Change Up the Lighting
It is hard to come by bathrooms with adequate natural lighting. Therefore, if you feel that your dim bathroom does not feel particularly pleasing, proper lighting can enhance its space. Play around with strategically positioned LED lights to up the ambiance of your bathroom. Or try out fancier fixtures that may create an interesting play of light and shadow. Try different lighting combinations and transform your bathroom into a spacious retreat!
Elevate the Space with Floating Shelves
Take a look at floating shelves, the choice of many homeowners as their favorite bathroom storage solution. Both stylish and functional, floating shelves are the solution to your storage needs without compromising the aesthetic look of your bathroom. They can be installed parallel to each other at different heights or can be stand-alone. If placed well they can be decorative, elevating the space within the walls of your bathroom.
Beautify the Space with Glass Partitions
Glass partitions look sleek without making your bathroom look smaller. Since they are affordable, installing glass partitions is one of the best ways to modernize your bathroom without spending a fortune. In addition, glass partitions are ideal if you plan to place electronic gadgets in your bathroom. This ensures that the dry and wet areas of the bathroom are separated, saving you from unwanted mishaps.
Modern Shower Panels
Retire that old shower fitting with a stylish modern shower faucet panel (shower water valve). Modern shower panels are equipped with cool features. Not only will they heighten the experience of your shower, but they give your bathroom a classic look. Some of them are so gorgeous that you can relax each morning in pure bliss during your shower.
Concealed Cistern Toilets
With a usual toilet, the cistern / tank is usually placed above the toilet bowl. A concealed cistern is hidden by the bathroom wall, and the toilet pan sits against the wall. Toilets with concealed cisterns fit in well with contemporary bathrooms. The minimalist look is sleek looking which entices many.
Here are some simple ideas that can elevate the style of your old bathroom. Just a few smart tweaks to existing installations can help remodel your bathroom within your budget. Contact us if you need help with your bathroom remodeling projects.
As an industry leader with many years of experience, we have fixed DIY jobs countless times, and homeowners end up paying more money than they would have originally paid to hire a professional. Not to mention the unfortunate additional headaches that you will encounter as well. Here are a few reasons why professional bathtub restoration beats a DIY job anytime.
Mismatching Material and Color
Many DIY bathtub repair kits come with weak chemicals or materials. When you use chemicals that are not sufficiently strong, the repair will flake easily with a scrape of the fingernail. Our professionals walk you through the details when we come to your house to repair your bathtub. Materials and tools to do a professional refinishing job would cost you well over $8,000 to do it correctly. The HVLP sprayer, blowers, duct hoses, filler, sand, primer and a urethane acrylic top coat are all needed, to ensure that your bathtub will stay pristine for a long time to come.
Applying the incorrect color is also a headache that plagues many DIY bathtub repairs. These do-it-yourself kits have standard colors and the more expensive kits may provide a few more drops to help blend the finish. Unless you are good at adjusting these colors, you'll run out of the material before you get your desired color.
Our professional coating has a pure white color that does not need to be tinted. We aim to restore your bathtub to its pristine condition, so the damage appears to have never been there. We even get phone calls to repair BRAND NEW tubs that were just installed but damaged during the tile installation around the tub. We often hear from our customers that the refinishing job that we do, makes the tubs look even better than they did out of the box.
Time Wastage
Most DIY kits need days to apply and even longer to cure. We have seen some DIY works that never fully cured as the materials have not been mixed to the right degree. That gives you a bathtub with a gummy finish and it collects dirt. With our professional repair, you never have to wait long or be in suspense. Depending on how complicated the repair is, most jobs can be done in 3-5 hours and need just less than one day to cure!
Trust Tub Coaters With Your Bathtub Repair
We at Tub Coaters have over 20 years of experience and have encountered all types of bathtubs. We have never met one that we couldn't repair! We have refinished and reglazed all kinds of materials – even cast iron bathtubs. Not only can we provide refinishing for your bathtub, but we also carry out tub surround refinishing and reglazing! We work efficiently and are a favorite with our clients as we are the ideal budget repair and a one-stop shop.