Is Reglazing A Tub The Same As Refinishing?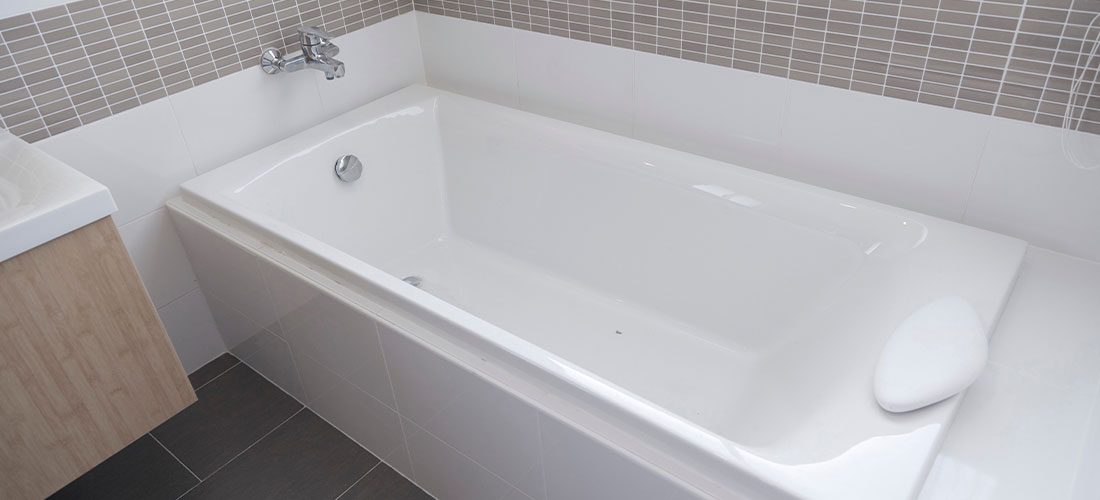 When talking about refurbishing a bathtub, the terms "reglazing" and "refinishing" are often thrown around simultaneously. They are usually misused and tend to cause some confusion when discussing bathtub restoration. While some of them can be used interchangeably, others are mistakenly used by some homeowners.  In this post, we clarify the differences between tub reglazing and refinishing so you use the correct term when planning your project.
What Does Reglazing Mean?
Reglazing a bathtub is the last step in the process of restoring the bathtub. Right after the bathtub's surface has been repaired, smoothed, and filled over with buffing, a fresh coat of special industrial paint is applied as the new protective layer. The layer of the glaze is very important. It keeps the materials underneath from scratching and most importantly from absorbing water and water-related damage. A bathtub with a bad glaze is ugly and feels rough on the skin. The bathtub wears down much faster than it otherwise would.
What Does Refinishing Mean?
Refinishing usually refers to the entire process of fixing a tub which includes resurfacing, repairs, and reglazing. It is a term to describe the whole project from start to finish. Therefore, the main difference between the two terms is that "reglazing" refers to the final steps of the bathtub refurbishing project while "refinishing" describes the entire project.
Tub refinishing is ideal for old bathtubs because it is made from better-quality materials and often has more character. Reglazing on the other hand is not recommended for low-quality tubs. If the tub is in need of heavy restoration, you should consider replacing it instead as reglazing cannot repair structural problems. Tubs that are made from a very thin plastic will be hard at times to refinish. Bathtub refinishing can also save you money by covering existing issues (ie cracks and chips) that are unsightly. Refinishing is not time-consuming to the customers as we can finish in as little as 3-5 hours. Opt for a professional tub refinishing if your bathtub has seen better days.
What Is a Tub Repair?
The word repair can refer to the entire restoration process, but it can also refer to the fixing of the body of the tub. This includes fixing small chips and cracks, removing scratches with a polish and cleaning areas of grime and rust. Tub repair is usually the first step of tub refinishing. If on a budget, it will be much more economical than replacing the entire tub.
What Does It Mean to Resurface the Tub?
Just like refinishing, resurfacing can be used to describe the entire refurbishing process of fixing and restoring a bathtub, or it can be used to refer to a more specific step of fixing the surface of the tub before painting it. Resurfacing would also include buffing the surface to make it as smooth as possible.
Keep in mind that the entire refurbishing process is no easy feat. You can opt for a DIY refurbishing project with your own kit that contains basic painting tools and cleaning supplies like rollers and towels. However, hiring a professional is ideal as it gives your bathroom a new life while lasting for many more years. A professional refinishing job would cost thousands in professional equipment. If you are in need of professional refinishing contractors, contact us to schedule a service today!