The Tub Refinishing Process: What To Expect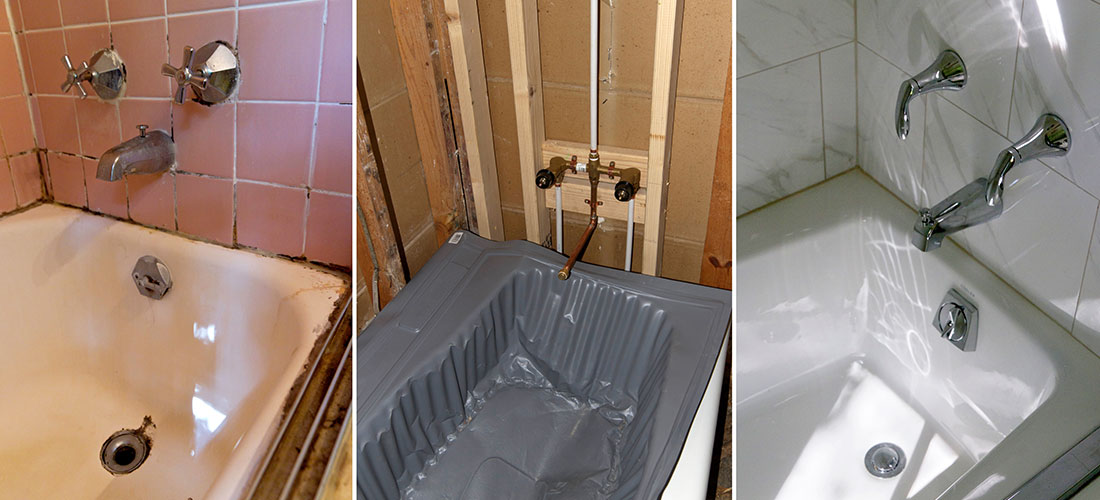 Are you looking to add a brand-new coating to your bathtub immediately? Tub refinishing is a solution that removes the hassle of buying and installing a new bathtub. Refinishing can transform a worn-down tub into one that is sparkly clean and new looking. With cheap rates, it is the most economical way to revitalize your bathroom. Here is some information on what to expect when you take on a tub refinishing project.
Site Preparation
Before the project goes underway, the bathroom will be covered with heavy-duty plastic and tarps. This is to ensure that overspray and dust from the refinishing process do not reach other parts of the home. Refinishing also does produce some odor that might disturb home occupants. Thus, it is important to include a ventilating system with an exhaust or fan system to remove any odors from the home. Do not worry as any leftover odors will dissipate shortly!
Sanding
The first step in applying a new finish is by first removing the existing one if it exists. The finish on the old tub must be removed and then sanded down to create a smooth surface to apply the new coating.
Repairing Imperfections
After the process of stripping and sanding, there are bound to be chips, cracks, or rust still in the substrate of the bathtub. It is important to repair these imperfections before applying the new surface.
Applying the New Surface
First, a primer will be applied to the surface after it is dry. Multiple layers of refinishing coating will then be applied as a sealing coat. It takes less than a day for the product in the bathtub to be set properly. The finish can last 10-15 years with proper care.
Benefits of a Professional Tub Refinishing
You may be wondering if you should choose to buy a new bathtub over tub refinishing. For refinishing, there will be many advantages. Firstly, you'll save yourself quite a large sum of money. Although a new tub may cost only a few hundred dollars, you have to consider the cost of demolition, removal, installation and labor. This could run thousands of dollars. By choosing tub refinishing rather than having a new installation, you could save about 90% of the cost.
Secondly, as seasoned professionals in this line, we provide quality and expertise in any job that we do, and our clients will find it hard to tell the difference between a new and refinished tub. Thirdly, every job we do can be completed in one day! You definitely cannot enjoy this convenience if you choose to install a new bathtub. In a full tub replacement, you have to take into consideration the many steps, including demolition, the purchasing and acquisition of materials, disposal of waste and materials, necessary plumbing, monitoring and approving various steps in installation, payment schedules, customer service issues and more.
Last but not least, a new installation will require many different people and companies entering in and out of your home every day for many days. Our refinishing jobs often require only one worker for a few hours! No stress! This can be that one easy and is the no-brainer home improvement project you have always wanted!
Contact Tub Coaters if you are looking to know more about our refinishing services!