Bathtub Reglazing Before and After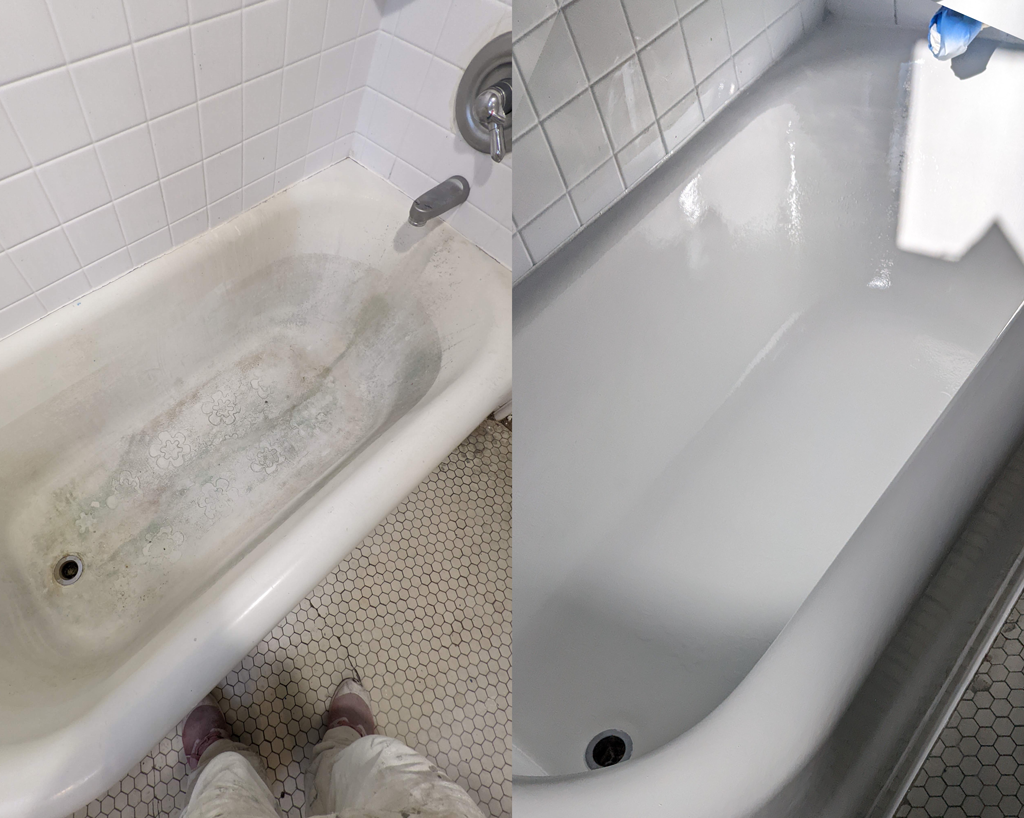 Before and after pictures of reglazed bathtubs tell homeowners a story more than any words could ever convey. The proof is in the pictures!
Anyone who has ever dreaded a morning shower or evening bath because of an unsightly tub with cracks, peeling, rust stains, or all of the above knows how frustrating it is to have a tub that never looks clean, despite how hard you have scrubbed it.
Our bathtub reglazing before and after gallery shows just how dramatic the transformation can be when you trust your bathtub reglazing to trained professionals.
Why Reglaze Instead of Replace?
Our satisfied customers will tell you that a reglazed tub looks like a new one but at a fraction of the cost! Reglazing can also be done in significantly less time than it typically takes to remodel a bathroom extensively.
In our gallery, you will see what our expert crew can do for your cast iron tub, even if it has suffered from years of wear and tear. Reglazing or refinishing a cast iron tub is a welcome alternative to the hassle of replacement.
These extremely durable tubs often have to be broken to be removed from a home—creating a giant mess—and while the replacement cost of the tub itself may not seem particularly expensive, you have to factor in the labor and installation costs as well.
Rather than replacing your cast iron tub, let our trained professionals come in to refinish it at a fraction of the cost and a fraction of the time!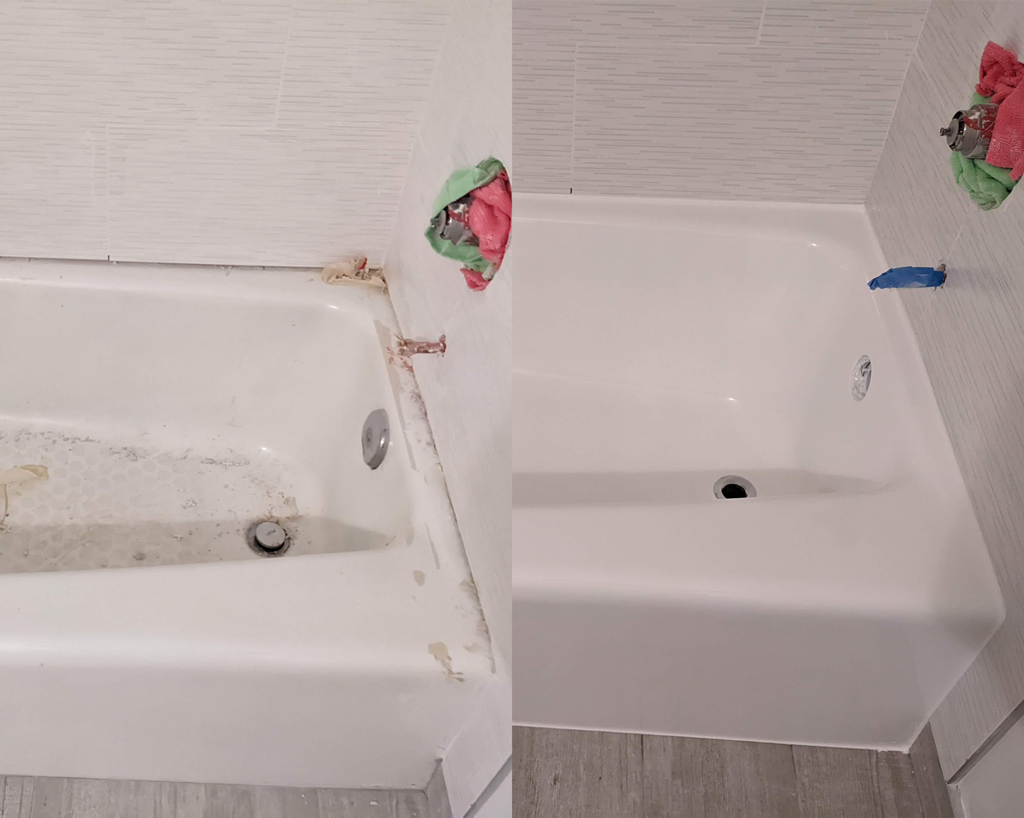 Can't I Just Reglaze My Tub Myself?
Many homeowners searching for that "wow" factor of a great before and after transformation will consider reglazing tubs on their own. We strongly advise against it, not just because we want your business but because we also value your safety! And to do it properly takes a month of training and as much as $10,000 to do it with proper equipment.
Tub reglazing is a much more extensive task than the average home repair. For example, you might be perfectly capable of swapping out simple light fixtures, patching a small hole in your drywall, or hanging new curtain rods in your house.
These types of home improvement tasks are often simple enough with a little bit of know-how (and perhaps a tutorial from a YouTube video or two!) But tub reglazing requires harsh chemicals that could severely burn your skin if used improperly, which often happens to amateurs. Why risk injuring yourself and spending thousands when you can hire professionals to do the job at a competitive price?
Call Tub Coaters Tub & Tile Refinishing today to learn more about how we can transform your existing tub into one that looks brand new!