Resurfacing Vs. Buying A New One: Comparing The Cost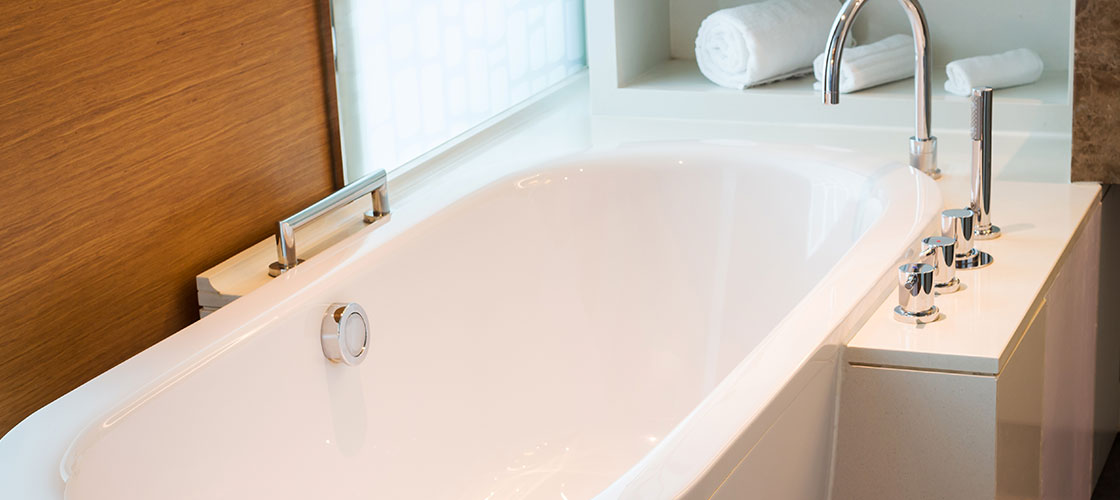 Are you wondering whether you can get away with resurfacing your bathtub instead of getting a new one? One consideration you may have when making the decision is that of cost. One thing to keep in mind is that there are many hidden costs when it comes to getting and installing a new bathtub. If a resurfacing job is all your bathtub requires to function as it should again, you may find that the cost of getting a replacement is unjustified.
In this article, we share with you more about the cost of resurfacing a bathtub vs. getting a new one.
The Cost of Replacement Can Be Higher than You Think
You have taken a look through catalogs and browsed through your options online, and you have come to the conclusion that getting a new bathtub is not that expensive. However, have you taken into account the hidden costs that come with it? Besides the cost of the tub itself, you will also need to engage:
A plumber to reattach your pipes and connect your drains
A technician to demolish your tub and reinstall your bathroom tiles that surround the tub on both the walls and flooring!
A professional to install your new tub and ensure that it's well sealed and leveled
Another "cost" to take into consideration is that of time. Unless you have more than one bathroom in your house, the entire process of installing a new bathtub can cause massive inconvenience for your family. The entire process can take several weeks depending on whom you use, during which time you will have to make alternative arrangements to accommodate your family.
A final consideration is the quality of a new tub vs the one you already have. Newer tubs are often very cheap and not nearly as strong as older ones. Many have tubs that are cast iron and hundreds of pounds in weight and are considering a tub that may be plastic such as fiberglass or acrylic and can crack and fade 10 times faster than a porcelain coated cast iron or steel tub. The tubs were hard to carry up stairs to install but lasted for decades if not 100 years! The new tubs are highly unlikely to last this long.
Understanding the Cost of Bathtub Resurfacing
Bathtub resurfacing is also known as bathtub reglazing and bathtub refinishing. Regardless of the term you refer to it by, you can be sure that it's the most convenient and cost-effective solution if your bathtub has yet to near the end of its lifespan.
Although the exact cost you can expect to pay will depend on the size and condition of your bathtub, the average cost is around one tenth the cost of a full replacement. This is in contrast with a full tub replacement, which can cost you well over $8,000 in some situations.
When Is a Replacement Recommended?
Of course, there are some scenarios in which bathtub resurfacing may not be an option. This can be due to the age and condition of your bathtub and or holes it may have. If your bathtub has already been resurfaced, it can be done again and again. But if you or the previous user did not refinish it in time, it may have rusted beyond repair. In this case, you will have to opt for bathroom remodeling.
Another possibility is if you have a broken jacuzzi tub / jetted tub we can still refinish this! However, if you want working jets and can't repair them you may consider replacing it with another jacuzzi or jetted tub .
You Can Turn to Tub Coaters for Bathtub Refinishing and Bathroom Remodeling
When you require a bathtub resurfacing job, you have come to the right place at Tub Coaters. We are fully licensed, bonded, and insured for your peace of mind. For more than 23 years, we have been providing our customers with professional bathtub resurfacing and bathroom remodeling services, earning many excellent reviews and testimonials along the way!