How Long Does The Bathtub Refinishing Process Take?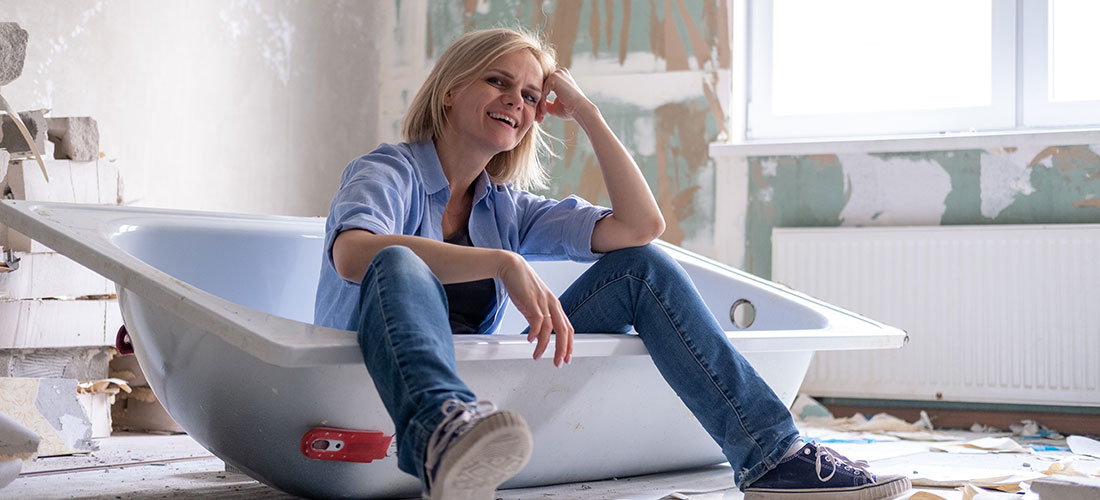 Refinishing your bath tub is an inexpensive way to update your bathroom. As with other remodelling projects, it takes skills and patience to get the job done right. The drying and curing of the glaze can have a massive effect on the quality of the job. It never surprises us that the most common question from our customers is how long the waiting period is before they can use their bathtub again. Please continue to read the following sections to learn more about bathtub refinishing and the duration of time you'll have to wait before enjoying your refinished bathtub.
Preparation Period
When you decide to refinish your bathtub, contact us as soon as possible to get an idea of our schedule. Depending on how busy the season is, we may be booking weeks out in the schedule. We will see what we can do to accommodate last minute needs. You do not have to worry about keeping your bathtub clean of dirt and debris prior to our service date, as we will do all of the deep scrubbing/cleaning ourselves. A properly prepped tub is imperative to our job, so we have no problems doing it ourselves and saving our customers the time and energy. .
How Long to Wait Afterwards
Usually, bathtub refinishing only requires 3-5 hours. We will remove the old finish if you have one and take care of any other damage that may be around. Afterward, your bathtub will go through the reglazing process.
We usually tell our clients that they can use their tub within 18 hours! Most cheaper coatings used by other companies and handymen will take 2-3 days to cure. This is not so with our top of the line refinishing coating. The glaze only needs less than a day to dry completely so that the smooth surface will remain intact when you stand or sit in the tub. Another reason for this waiting period is that debris that may flow from the faucet will not lodge itself into the glaze once it's completely cured. You mustn't clean or touch your bathtub in this drying period, as the chemicals from bathtub detergents and scrubbing could destroy the finish, requiring you to start the entire process over again.
Notwithstanding this small waiting period to actually shower in your new tub, the glaze itself will be fully cured  in less than a week. That means you must prevent objects like razors, bottles, and bath toys from dropping into the tub, as it could damage your new finish. After 5 to 7 days, the glaze will be completely hardened and you are ready to use your tub as usual including cleaning, although you are advised to exercise caution as you would on any normal day.
After we reglaze your bathtub, our technician will provide you with a set of care instructions designed specifically for the finish on your tub. Be sure to follow them exactly to maximise the lifetime of the tub. We are more than happy to answer your questions about the reglazing and the aftercare. This way, you will minimise any potential damage and get the most life from your new reglazing.
Tub Coaters Are The Elite Professionals in Bathtub Repair
The team at Tub Coaters has over 20 years of experience and we are the industry leader. You can count on us to fix any disrepair in your bathtubs. We have refinished and reglazed all kinds of materials – even cast iron bathtubs! As bathroom specialists, we also do tile refinishing for the surround of the bathtub. We work efficiently and are commonly the favorite contractor with our clients as we are the ideal budget repair and one-stop shop. Don't hesitate to contact us today!
Related: bathtub chip repair