How Long Will A Bathtub Reglazing Last?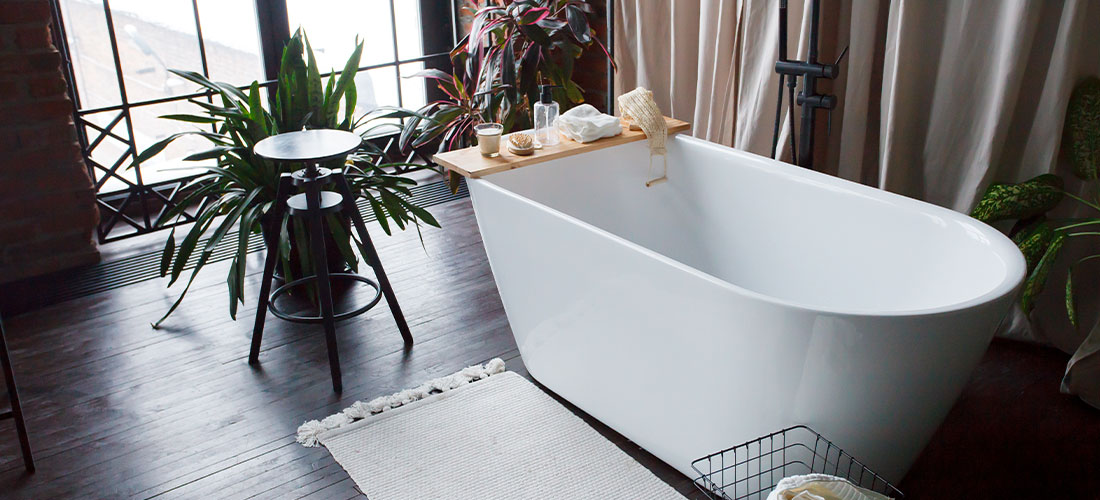 Bathtubs always look better when they are brand new. However, with prolonged use and a bad glaze job, the glaze can crack, chip, and peel off, leaving the raw bathtub exposed and vulnerable. The glaze is very important for the well-being of the bathtub. Thus, it is crucial to have a good bathtub glaze to ensure its longevity. Read on to find out more about bathtub reglazing and how long it will last.
How Long Can a Professional Reglazing Last?
A professional reglaze will last ten to fifteen years with maintenance and weekly cleaning. Constant care is required to keep unwanted agents and moisture from damaging your glaze and possibly damaging your bathtub. With proper care, a professional reglaze can last 10-15 years. If not a professional job, a cheap over-the-counter kit may not even last a year. Therefore, we would never recommend anything other than a professional reglaze.
Hence, there are two choices in terms of how you would want to reglaze your bathtub: Professional reglazing vs DIY.
DIY Reglazing Steps
The steps for DIY reglazing are as follows:
Brush off dirt and remove previous caulking
Make sure the area is properly ventilated
Tape or remove drain and fixtures
Scrape bathtub followed by sanding its surface to achieve an even texture
Clean the bathtub with a cloth followed by caulking and applying primer
Finish the tub by applying the refinishing coating with a roller and then a brush
Leave it to dry for at least 24 – 48 hours.
Why You Should Not DIY Reglaze
Although a DIY reglaze is much more affordable compared to professional work and you have flexibility in dictating the pace of the project on your own terms, there are some disadvantages you should be aware of:
Since most homeowners do not have the tools and experience compared to professional glazers, DIY projects tend to be visually worse
DIY projects tend to last only a year or so at tops, compared to 10-15 years of professional reglazing projects
It is time-consuming to complete a DIY project. Especially if someone is inexperienced, it can take even longer to complete, exposing the house to dangerous fumes
Why You Should Engage Professional Reglazing
Faster and more efficient – by hiring a professional reglazer, your bathroom will be finished quickly without any additional time wasted
Wide range of color choices – professional glazing companies has about any color scheme and can obtain the color you ask for
Even surfaces – professionals will even out and clean all surfaces of the bathtub
Proper equipment and tools – a professional refinisher will possess the right equipment, tools, and skills required to produce the best outcome.
Educational – professionals can provide you with maintenance tips so that you can keep your bathtub functioning well for a long time
Longer Lifespan – A professional reglaze can last ten to fifteen years with maintenance and weekly cleaning
Tips on How to Take Care of Your Bathtub After Reglazing
A tip on how to properly care for a bathtub is avoiding abrasive cleaners. Abrasive cleaners will strip most of the protective qualities of the finishing paint exposing the elements of the bathtub. Doing this will remove the protective layer of the bathtub, damaging it over a long period.
Reglazing your bathtub is a process that helps maintain the life of your bathtub. It is worth considering a professional reglazing job the next time you want to give your tub a new look. It will also be a MUCH cheaper alternative if you consider replacing your existing bathtub with a new one. Contact us if you need assistance on your bathtub reglazing project.