What To Prepare Before Refinishing Your Bathtub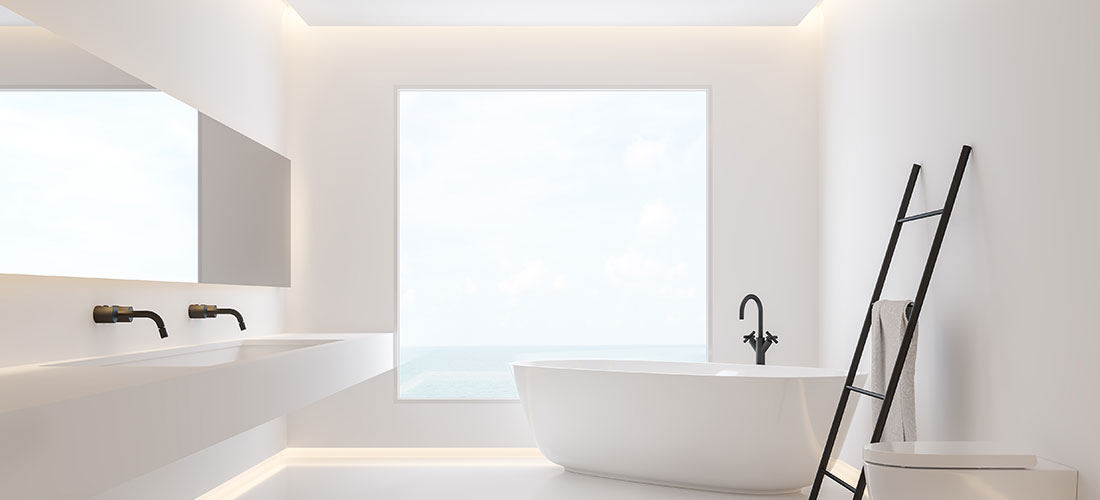 Relaxing in a warm bath is a great way to unwind after a hectic day. However, when your bathtub is discolored and/or worn, taking a bath can be a not-so-pleasant experience. A tub that's scratched, chipped, or rusty can make your bathroom look unattractive and you may even avoid using it. Before you get rid of that old tub, consider doing a bathtub refinishing.
Refinishing a bathtub not only incurs a lower cost than installing a new bathtub, but it also saves you the time and effort involved in a larger bathroom remodeling project. A bonus is that it allows you to lengthen the use of a beloved item, such as an antique clawfoot tub that elevates the design of your bathroom but has seen better days. With refinishing, you can preserve it rather than throw it out.
Are you ready to refinish your bathtub? Check out our guide below for what to prepare before doing a bathtub refinishing.
Clear the Space
It is necessary to clear the bathroom before you bring in a bathtub specialist to do any refinishing work on your bathtub. Firstly, you should remove the shower curtain if there is one. Then, remove the soap and shampoo bottles as we wouldn't want to get any dust on any personal belongings. Move other items such as toilet brushes away from the tub as well. This way, the bathtub specialist does not have to work around clutter and it also enables the work to be carried out more efficiently.
Clean the Bathtub
This is optional, as we will clean your tub ourselves when we arrive. However, the cleaner the bathtub and the surrounding area is, the more time it saves us, as the bathtub specialist can work on a relatively clean surface right away. It will be quicker for us to be able to begin with the application of chemicals and materials on a clean surface for them to bond properly, all without a layer of soap or oily residue on the bathtub to affect the result.
Ventilate the Space
If your bathroom does not have a window, it is no problem for us. As we are equipped with an exhaust hose, to run to the nearest window to remove fumes from the bathroom while the tub is being refinished. This ensures that chemical fumes given off by the refinishing process won't be a huge bother. We will also ensure that the ventilator fan is working properly in the setup process of the refinishing. If you have a ceiling vent, leaving it on after the tub is refinished will help to fasten the drying and setting time so your bathtub can be used earlier.
Ensuring that the Space is Free From Moisture
When you schedule an appointment with a bathtub specialist, it is vital to make sure that the bathtub is dry and free from moisture. We will make sure this is so. You do not have to concern yourself with this step. This includes making sure that the tub faucet is not dripping water. Moisture can affect the durability of the bathtub glaze.
Tub Coaters Are Professionals in Bathtub Repair
The team at Tub Coaters has over 20 years of experience and is the industry leader. You can count on us to fix any disrepair in your bathtubs. We have refinished and reglazed all kinds of surfaces – even fiberglass bathtubs! As refinishing specialists, we also do countertop refinishing and are a favorite with our clients as we are the ideal budget repair and one-stop shop. Don't hesitate to contact us today!
Learn more: Porcelain Tubs Restoration