Four Things You Should Know About Bathroom Remodeling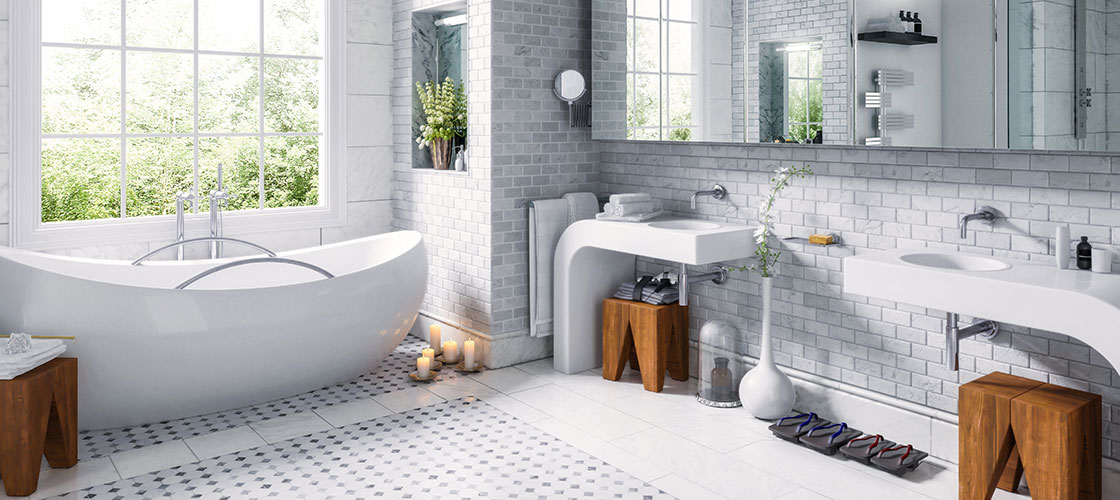 old and tired, remodeling can breathe some new life into it. On top of that, a modern and functional bathroom can improve the value of your home. There may also be some damage you are looking to fix in the process, whether that is to your bathtub, sink, tiles, countertop, showers, or any other aspect of your bathroom.
In this article, we share with you some things you should know before engaging in bathroom remodeling services.
It Can Improve the Resale Value of Your Home
If the initial cost is putting you off, think about how much a new bathroom can improve the resale value of your property. You can easily recoup some, if not ALL of the costs you have spent on this renovation. The two most important rooms with regards to resale value are your bathroom and kitchen! You would be surprised at the difference even the smallest change can make to how many are interested in buying your home and the appraised value!
It Is a Long-Term Investment
Naturally, you will want your newly remodeled bathroom to last for as many years as possible. To this purpose, you should think of this endeavor as a long-term investment. This means no cutting corners, such as getting low-quality materials just to save on costs. It also means making the most practical decisions for your bathroom, like getting a tub that is the right shape and size instead of one you simply like and or simply refinishing a great quality tub vs replacing it with an inferior one.
Thoughts about DIY Bathroom Renovations and Remodeling
Even if you are not up to remodeling your entire bathroom yourself, you may be able to handle certain tasks that will help you save some time and money. However, when in doubt, it's always better to consult a professional. This is especially true of bathroom remodeling as you do not want to ruin piping and plumbing systems or electrical lines that will cost you thousands and more headache than it was worth! You also want to make sure that you keep in compliance with the building codes in your area. Call an experienced team like Tub Coaters to discuss your options for bathroom remodeling.
Remember to Look at the Big Picture
A bathroom remodeling may seem pretty straightforward, but there are a lot of details to take into consideration. This includes ventilation, energy efficiency, and more. For example, paying a small upfront cost for a water-efficient upgrade can quickly pay itself off as you find your energy bills, or water bills reducing every month as a result.
If you and your significant other are a couple who would like to start a family in the near future, you may also want to consider whether the chosen features of your bathroom will still be useful as your family grows. Small things such as a slip resistant surface on the bottom of your tub can be applied by our company Tub Coaters to protect your younger children and even older adults. Call us for more details.
Tub Coaters Is Your One-Stop Shop for Bathroom Remodeling
Tub Coaters aims to be your one-stop shop when you are looking to give your bathroom a brand-new look. Even if you do not require full bathroom remodeling, you may be considering getting a tub refinishing job done and/or tile refinishing. This can give your bathroom a new look at a fraction of the cost and without long downtime vs a full remodeling which could take a week or more.
If you are unsure what would be best for the condition of your bathroom, simply get in touch with our experienced team and we will provide you with the most suitable recommendation!